Tips For Companies
YOU PLAY AN IMPORTANT ROLE IN STOPPING SEXTORTION.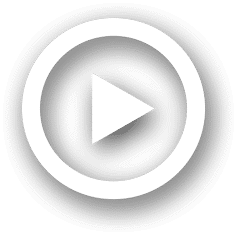 When an individual experiences sextortion, they're often experiencing it simultaneously on multiple platforms. We know technology can be misused, so it is important to adopt industry standard best practices so that bad actors have fewer places to hide and victims can be adequately protected. Be sure to invest in your safety policies early to keep sextortion off your platform.
Your Next Steps
Review best practices and adapt them for your platform

Review Terms of Service.
Your terms of service should clearly prohibit sextortion. Depending on the service you offer this could range from prohibiting the storage and distribution of intimate images to removing offending URLS from search results. Policies should include instructions and support for victims, and appropriate consequences for offenders.
PROTIP: Find new resources to more broadly combat child sexual exploitation on your platform, and explore Thorn's Safer community resources.

Activate your users.
It is important to elevate resources in response to minors reporting and blocking because this may be the only time a child is signaling something is going wrong. Provide users with an easy and visible tool to report abuse, multiple touch points to make reports, instructions on how to remove content, and elevate educational safety resources — including Thorn's youth and caregiver resources in your safety center. 

Improve victim response.
Keep victims informed about the timeline and status of their reports and aiming to resolve complaints within 48 hours. Include a notice of final resolution.


Screen photos and make reports.
Prevent attempts to share photos that have already been reported. Use PhotoDNA or another hash system to protect victims from having their images more broadly distributed.
Make reports if you find child sexual abuse material on your platform. Build a relationship with the National Center for Missing and Exploited Children (NCMEC) to understand the actions you should take and establish an appropriate process for rapid reporting.

They removed the archive and posts other people had put up with my images… You clicked a button next to the post and wrote a justification in the box. The post would usually be removed within 24 hours.
Safety in the digital age is new. Chances are kids feel more comfortable navigating digital communities than adults, without knowing enough to stay safe. The following resources have been curated to help adults learn how to support kids.